HARFANG® 3D v3.2.0
Downloads
Windows 64-bit
Windows 32-bit
Ubuntu 64-bit
Release Notes
This minor release brings several fixes, performance improvements and new features to the rendering, physics and audio APIs.
Source code maintenance
Cleanup sources, remove spurious hg namespace specifiers and run clang format on affected sources.
Updated the GLFW CMake to improve the resolution of the library path on Linux.
Updated ImGui to v1.87.
Engine
Implement model load queuing (see ProcessModelLoadQueue, ProcessLoadQueues, LSSF_QueueTextureLoads, LSSF_QueueModelLoad).
Support replay and streaming of OGG files (see LoadOGGSoundFile, LoadOGGSoundAsset, StreamOGGFileStereo, StreamOGGAssetStereo, StreamOGGFileSpatialized, StreamOGGAssetSpatialized).
Added a Mat4 copy constructor.
Added missing declarations for LoadImage* functions.
Added a flag to prevent changing the current camera when loading a scene, if the current camera points to a valid node (see LSSF_DoNotChangeCurrentCameraIfValid).
Added an is_file field to the structure returned by GetFileInfo.
Simplify scene binary loader, removed versioning code:

Removed unused members from the RigidBody_ struct.
Reduced memory footprint of RigidBody_ to 6 bytes.

Performance improvements on multiple scene loading (through instances).
Added a profiling API (see BeginProfilerSection, EndProfilerSection, EndProfilerFrame, CaptureProfilerFrame, PrintProfilerFrame).
Added a Videostream plugin interface (see MakeVideoStreamer).
Fixed scene animation garbage collection.
Fixed a bug with Unicode support in assetc.
Fixed an issue with trailing slashes on Linux in the assetc command line.
Rendering
Fixed an issue in the viewport computation when upscaling half buffers in the AAA rendering pipeline.
Added a z_thickness param to the AAA rendering pipeline.
Added a series of cubemap render functions.
Implemented and documented all supported pipeline program features.
Physics
New functions to lock translations and rotations in a more consistent way with the Bullet API:

NodeSetLinearLockAxes, NodeSetAngularLockAxes replaced by NodeSetLinearFactor, NodeSetAngularFactor.
NodeGetLinearLockAxes, NodeGetAngularLockAxes replaced by NodeGetLinearFactor, NodeGetAngularFactor.

Added AddTorque/AddTorqueImpulse to physics API:

NodeAddTorque, NodeAddTorqueImpulse

Simplified the physics collision/contact query code, unified collision query API for NodeCollideWorld and StepSimulation (see CollectCollisionEvents).
Implemented NodeTeleport in Bullet physics.
Improved the transform synchronization logic, set node world transform using the fast scene path (see SyncTransformsFromScene, SyncTransformsToScene).
Added proper motion interpolation in Bullet physics synchronize to scene.
Added missing functions to create all supported collision shape types.
Documentation
Added a missing reference to the requirements page in the main index.
Improved the LoadSceneXXX functions documentation.
Fixed both Lua and Python code snippets.
Improved the clarity of functions using bitflags by adding support for constants group in the documentation generator.
Update of ownership and views manual pages.
Screenshots
The following screenshots were captured on a GTX 1080 in 1080P running at 60FPS, GI is performed using screen space raytracing and does not require RTX capable hardware.
Cyberpunk City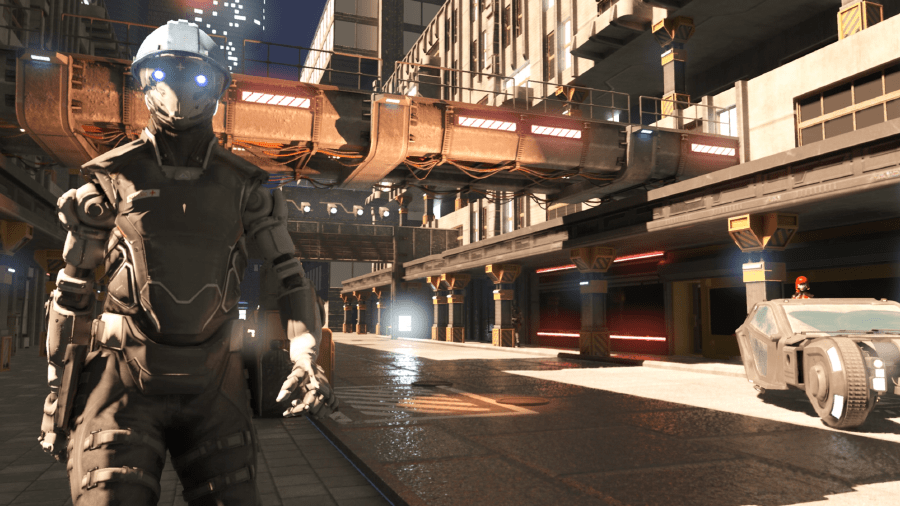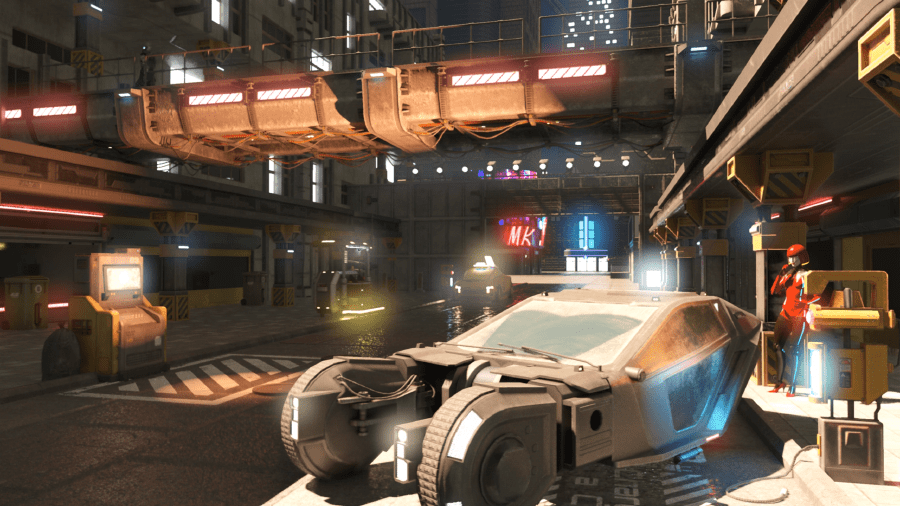 Sun Temple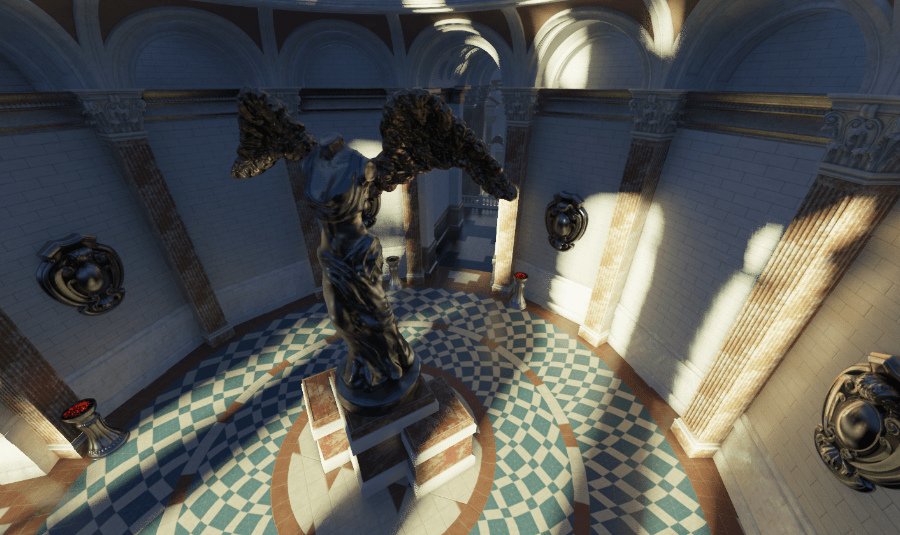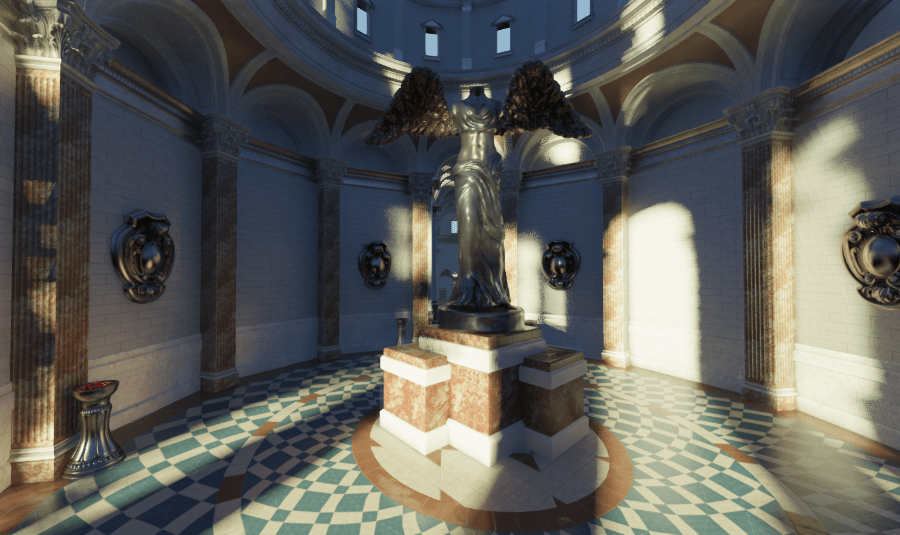 Cafe Exterior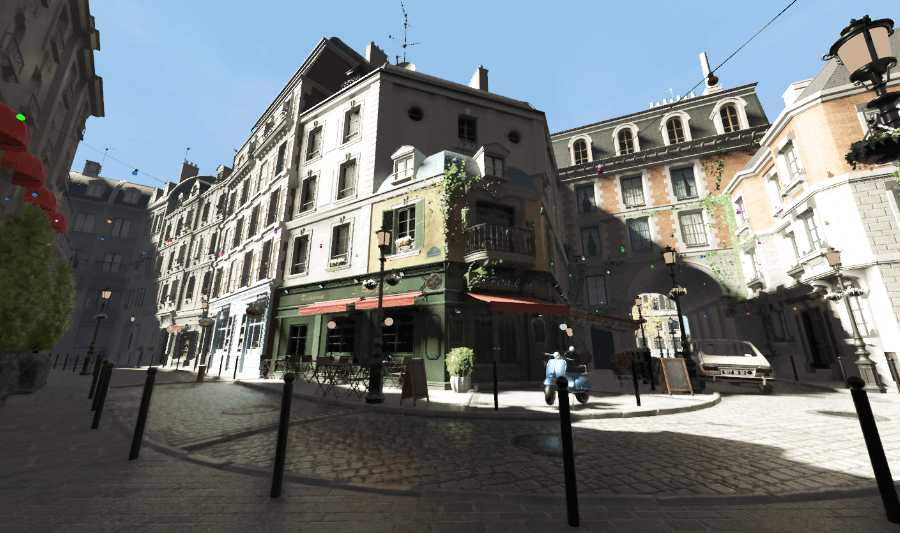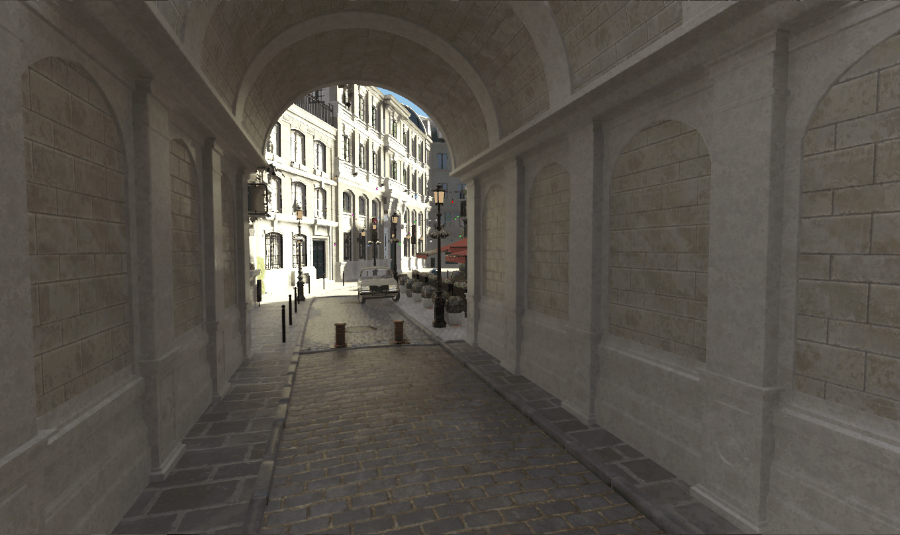 Sponza Atrium